Sundays are usually pretty good in Ojai. Some choose to lay low, others head to the beach or into Los Padres. When the sun is setting on Sunday and dinner is needed lots of folks head to The Farmer and The Cook for the summer institution of pizza night. On Sundays the parking lot turns into a dining area and the wood oven is fired up.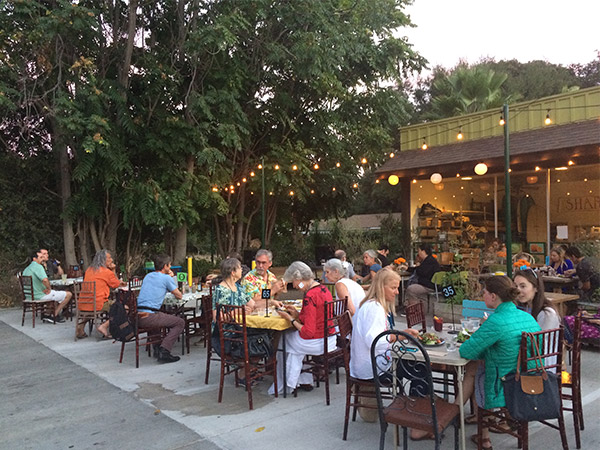 Tonight was no different. We were greeted with a big line when we got there. It helps at this time to get on "farmer time" and just surrender to the chaos. At least you know there is a beer waiting for you at the end of the line (or a hot chai tea!).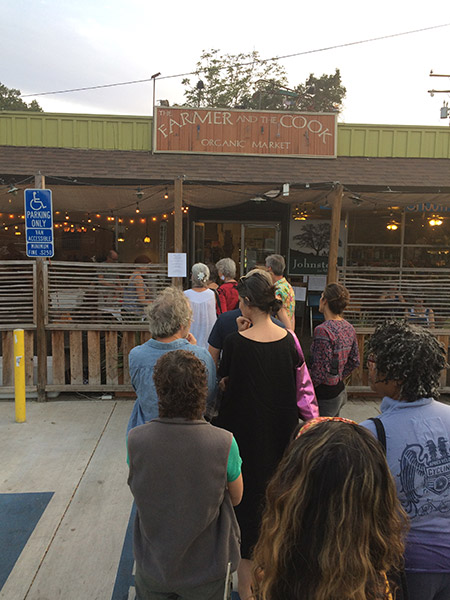 The guy on the wood oven was killing it. Here he is in action.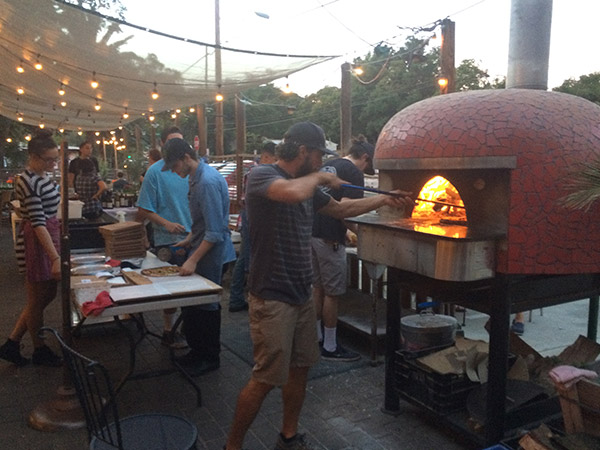 There were only large tables available but not long after we sat down several friends showed up to make 5. There was an epic pink moment happening that we could just see from our table. I had ordered the pesto pizza and the farm salad and was not disappointed. Great bubbly sourdough crust here… Mrs Alojai got sopes instead of pizza… delicious corn cakes filled with beans and avocado off of the inside menu. All of the Mexican food here is quite good and all organic.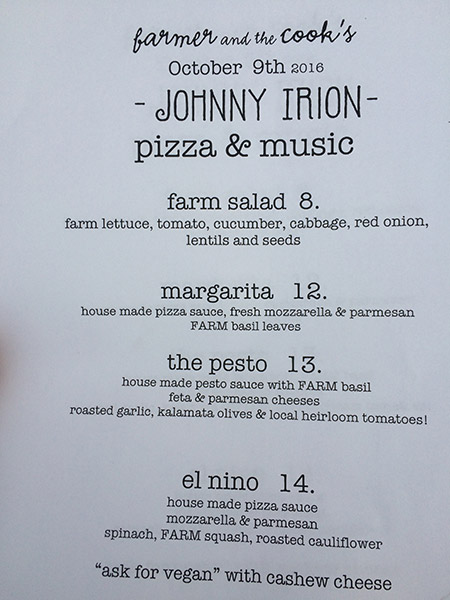 At first the musical part of the night did not look too promising. John the usual music guy was out of town… at 7pm guys were looking for mic cables with flashlights. It did not bode well. Well it all got worked out and we were blown away by the artist Johnny Irion. He came across very friendly and folky and was really entertaining.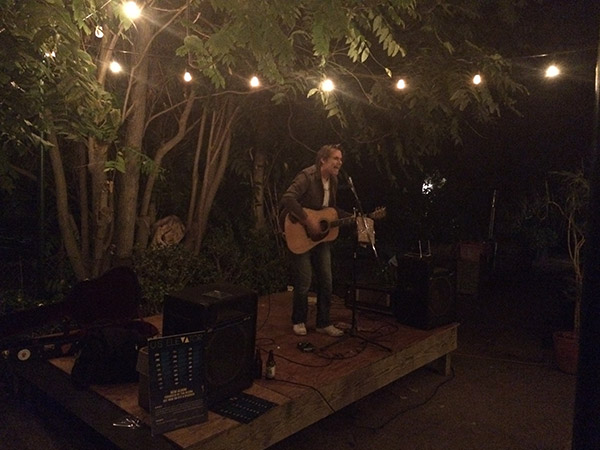 All in all a memorable night at Farmer. Next weekend (Oct 16th) is the last one of the year… unless we get rained out!